Travel options

​Doe Bay Resort

is located on Orcas Island, in Washington State's beautiful San Juan Islands archipelago. To get here, you can either drive to Anacortes, and board a

Washington State Ferry

or

fly in on Kenmore Air.

If you can carpool, please do it!

Parking at the resort is extremely limited and will be assigned to performers first, then to participants through a lottery. Remaining open parking spots will be issued on a first come, first serve basis until full. Last year, all parking spots were taken by early Saturday morning. This year, we expect all spots to be used by late Friday evening.

If you are unable to carpool, we encourage you to leave your car at the

Anacortes Ferry parking lot

, and walk onboard. Once you're on Orcas Island, we

can pick you up for

$10 per person - cash only

. ​A 24 hour notice e-mail is required - visit the

Contact Us

page for more information and to schedule your ride.

​

​107 Doe Bay Rd,
​Olga, WA 98279

Getting to mai2
​

​There's nothing like hopping on a seaplane in Seattle and being at the San Juans in less than an hour! With beautiful low altitude views of the sprawling Seattle area and the majestic Puget Sound , this is by far the most exciting way to get here.

Kenmore Air flies fly to the

Orcas Island Airport

. They also offer chartered flights if you want to fly directly to Doe Bay Resort. Please contact

Kenmore Air

directly for more information.

If you choose to fly in, we can pick you up for

$10 per person - cash only

. ​A 24 hour notice e-mail is required - visit the

Contact Us

page for more information.
FAQ
Bring indoor and outdoor clothing plus gear for any hiking, biking or exploring you plan on doing. Last year, we had a bit of snowfall early Sunday morning, and the temperatures were pretty chilly! Expect frigid outdoor temperatures.

Please bring warm gloves, a beanie, heavy jacked and long johns or appropriate leggings. Oh ya, and some cozy wool socks!

Other things to bring - your own instruments, cash money for drinks at the bar and your own food for community cooking in your cabin or to share with everyone.
When will the lineup be announced?
The majority of perfomances and performers are currently on the website. Additional music and performance details will be added as that information is made available to us. Although we do what we can to plan everything out in advance, part of MAI3's magic is what transpires in the moment. Often times, impromptu music jams will randomly begin at different areas around the resort.

​Keep checking back to our page if you would like more information, but remember, MAI3 just kinda does its own thing. And it's awesome!
what will the experience be like?
It'll be amazing! After buying event tickets, please book your own lodging via the
Doe Bay website
. Once you have a cabin locked in, just fill it with friend and voila! You've got an instant recipe for an incredible weekend you'll never forget.
Powered by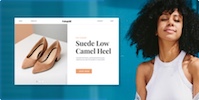 Create your own unique website with customizable templates.