Event sponsors
and sponsorship opportunities
MAI3 is love

​It's no easy feat to coordinate, facilitate and perform in a festival.

But we love doing it - and we love you!

Because of generous sponsorships, some financial obligations are eased, allowing for the overall improvement of MAI2 and the experience for everyone to share.

As the event date approaches, we are still in need of sponsors. If you want to make a difference at an incredible event, being an officical sponsor is a fantastic way to make that happen - it'll benefit you, others and everthing MAI related!
Thank you Event sponsors!

Ear Trumpet Labs is graciously sponsoring this year's event and providing their one of a kind microphones for use at MAI2. The hand-made microphones from our craft workshop are unlike anything else you've seen or heard. We combine state-of-the-art sound quality with playfully eclectic design– the perfect recipe for the creative performer.

---

Founded in 2012 on the shores of the Salish Sea on Bainbridge Island, Washington, Iggy's was formed to honor the ancient history of fermentation and the critical role it has played around the world in cultures and food systems for centuries. We approach fermentation as an art and craft our food with traditional methods, never using vinegar, sugarcane, or preservatives. Iggy's will be donating some of their select products like Kombucha and Sauerkraut for everyone to try at MAI2!

---

We believe if you can't pronounce an ingredient, it shouldn't go into your body. Actually, it shouldn't even go into your pantry. KIND® products are made from nutritionally-dense ingredients like whole nuts, fruits and whole grains - no secret ingredients and no artificial flavors, preservatives or sweeteners.

---

With backgrounds in design, marketing, advertising, flying cameras and a lot other cool stuff, Cascadian Air jumped onboard the opportunity to sponsor MAI1 and MAI2.

---

Mastermind Event Management was started in the Summer of 2015 by David and Sarah to share their love of outdoor recreation with the world. We offer custom outdoor recreation experiences for small to medium groups in the Greater Seattle Area. From tailgate parties, to float trips, to back country backpacking, we offer all inclusive experiences for all age groups and experience levels.

---

​Orcas Food Co-op is a community-owned food cooperative serving 1,200 member-owners since 2014. ​They specialize in local, organic, natural and non GMO products, while working to educate and empower consumers in making the best food choices for themselves and their families.

Become a sponsor!
Powered by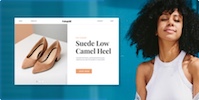 Create your own unique website with customizable templates.